OpenMX 3.9 is released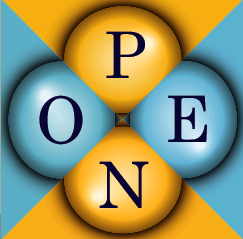 OpenMX 3.9 is released. It can be downloaded at the following Web page:
http://www.openmx-square.org/download.html
The detailed release note and the presentation slide can be found below:
http://www.openmx-square.org/whatsnew/whatsnew.html
http://www.openmx-square.org/openmx_man3.9/New_Features_OpenMX3.9.pdf
Part of new features
Database (2019) of pseudo potentials and pseudo atomic orbitals including their core-excited version used for XPS calculation.
Absolute binding energies of core levels: x-ray photoemission spectroscopy (XPS) core level energies
Divide-conquer method with localized natural orbitals (DC-LNO) method
Optical conductivity and dielectric function
Analysis of spin texture at k-space
Chern number, Berry curvature, and Z2 invariant
Generalized Bloch theory for calculating spin spiral states in a unit cell
Improvement of polarization code based on Berry's phase (polB)
Second variational method: Magnetic Anisotropy Energy (MAE)
Efficient calculations of exchange coupling parameters
Variable-cell structure optimization under a finite pressure with and without constraint
More development of the double-counting correction for DFT+U+J method
RMM-DIIS mixing for the Kohn-Sham potentials
Calculations of work functions
Calling OpenMX as library or computational engine from a wrapper program which uses MPI_Comm_spawn.
Interface with BoltzTraP
Choice of the axis to be treated by ESM method
Interface with FermiSurfer
Part of incompatible changes
ScaLAPACK and BLACS are required for building openmx
The format of the scfout file is changed.