FermiSurfer 2.0.0 is released.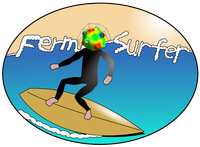 Paper : We would appreciate if you cite in your research with FermiSurfer.
New
Binary file for Mac is distributed.
GUI is configured with wxWidgets library.
2D and 3D as well as scaler quantity can be displayed on the Fermi surface. For 3D quantity, flux is displayed on the Fermi surface.
We can omit a quantity other than the energy. Also FermiSurfer can directly read the BXSF file.
 "Batch mode" is added. We can easily make many image files only with a command-line operation. An example of usage is shown as Partial DOS at EF and Orbital Character on Fermi Surface page.